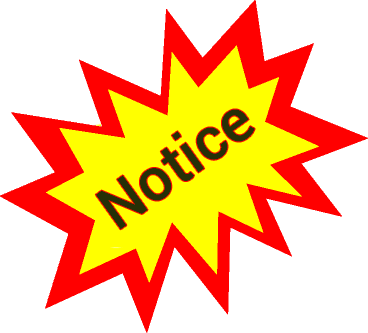 Course has been cancelled due to COVID-19 pandemic.
IN COLLABORATION WITH NATIONAL INSTITUTE OF SECURITIES MARKETS An Educational Initiative of SEBI: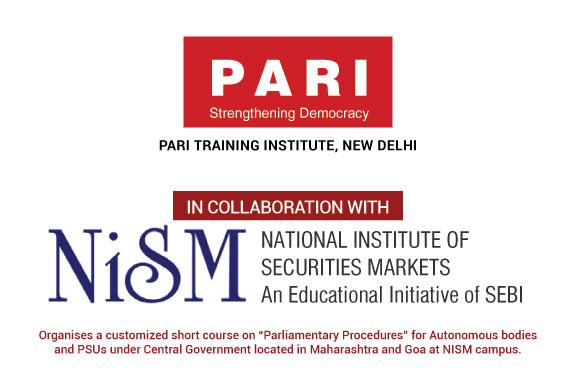 ---
Day
Time
Topic
Lecturer/Trainer
Day 1
10:30 am to 11:00 am
Introduction
11:00 am to 01:00 pm
Parliamentary Terminologies;
Parliamentary Questions & Assurances
Dr. Narmadeshwar Prasad,
Director, PARI trainin g in stit ute llp
02:00 to 05:00 pm
Parliamentary Privileges
and Protocols; Committee Systems in
Indian Parliament Viz. Department related Parliamentary Standing Committees; Select
Committees, Joint Committees, Standing Committees and other Committees
Shri J. Sundriyal,
Joint Secretary, Rajya Sabha
Day 2
10:00 am to 01:00 pm
Parliamentary Devices
to raise matter of public importance, viz. Zero Hour, Special Mention, Half-an-Hour Discussion, Calling Attention, Short Duration Discussion, Private Member's Bill, Private Member's Resolution; Statement by the Minister etc. & Law Making Processes
Sh. S.K.Tripathi, Joint
Secretary, Rajya Sabha
02:00 pm to 03:00 pm
Interaction, Valediction
and Closure
Venue: Plot No. IS 1 & IS 2, Patalganga Industrial Area, Village Mohopada (Wasambe), Rasayani, District Raigad, Maharashtra - 410222.
Fees: The Course Fee per Participant will be Rs. 16,500 (+18% GS T) for the entire training programme which includes course fee, lodging & boarding, transportation etc. Link for online payment will be sent to you by NiSM after receiving the nomination.
Last date for receiving nominations: Nomination should be confirm by mail latest by April 10, 2020.